Vulnerability-Finder for Transformations!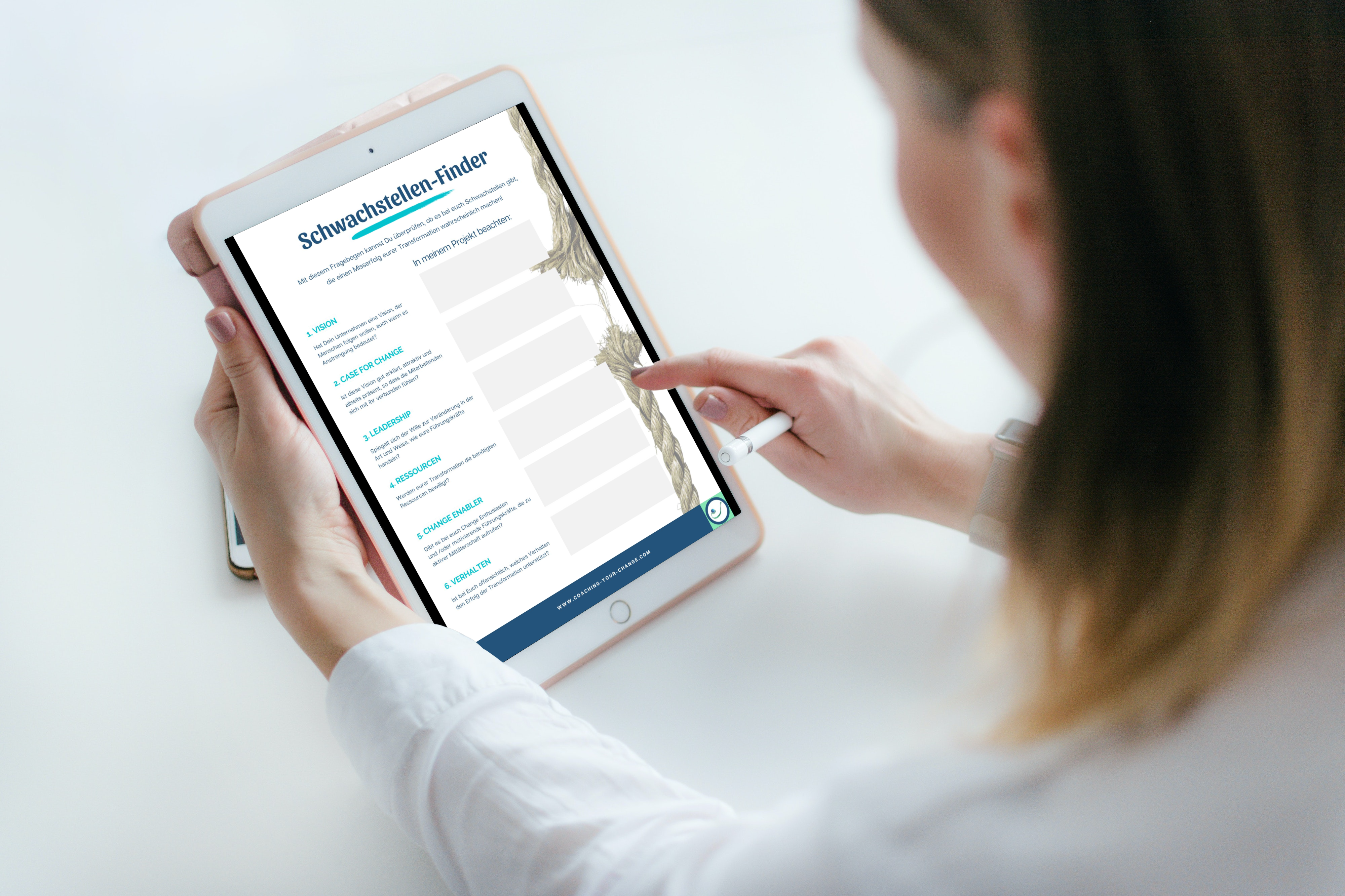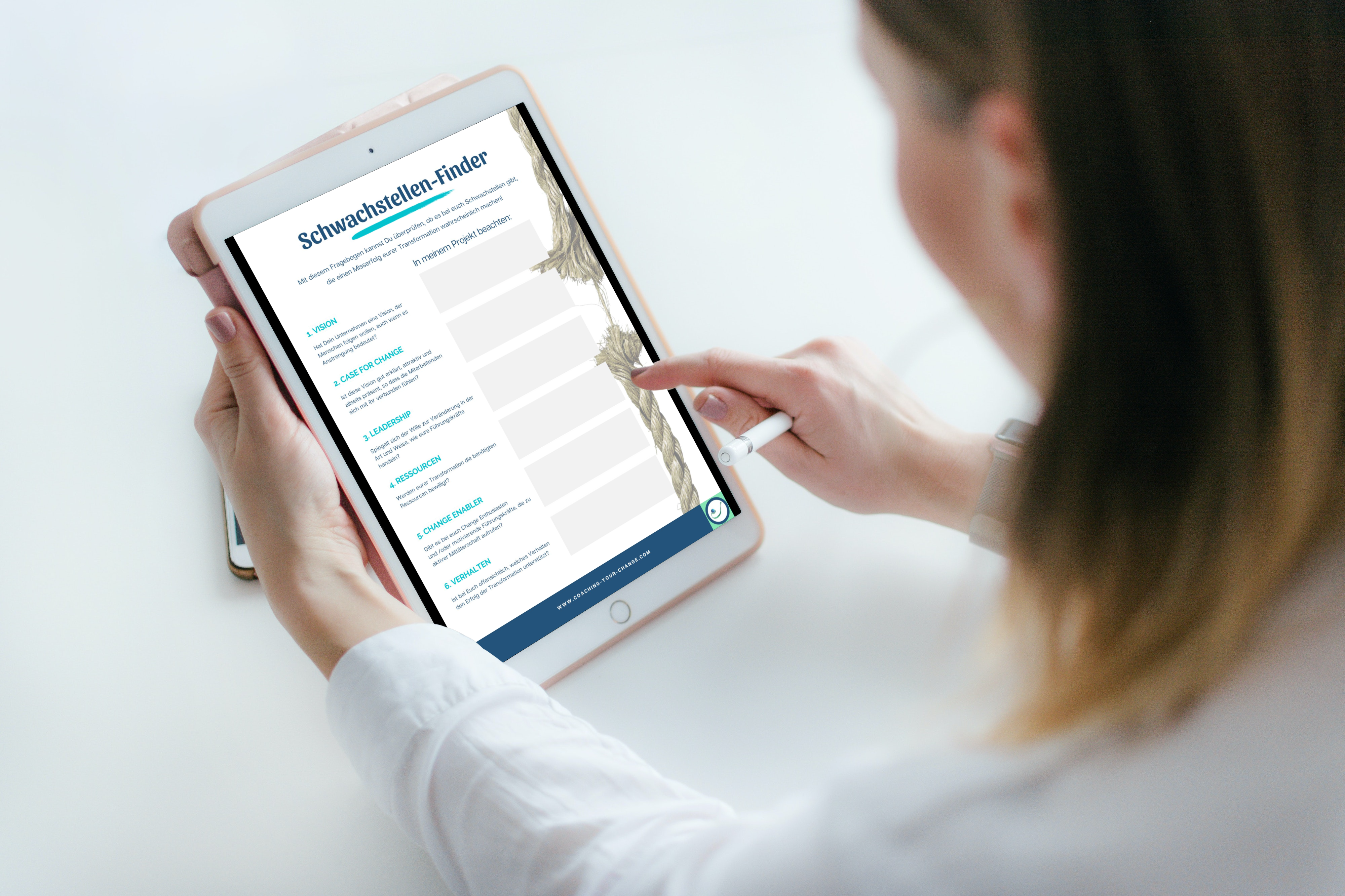 Bad transformation programmes harm companies!
Protect your transformation from:
general disillusionment,

a tarnished trust in the management team, and

decreasing commitment to the company's goals.
Use the vulnerability finder and avoid, that your transformation is one of the 70% that fails!
With this questionnaire you can check whether there are any weak points in your organisation that are likely to jeopardise the success of your transformation!
Download the Vulnerability Finder (€ 0,-) and get started right away!