Impulses around change and transformation
Impulses around change and transformation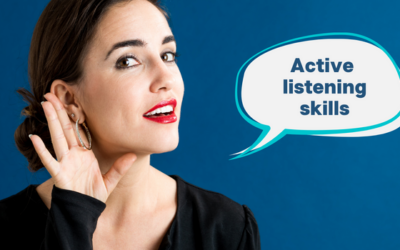 Ein paar Mal schon wurde ich nach der Methode des Active Listening gefragt. Was genau darunter verstanden wird und ob ich dafür ein paar Trainingsübungen hätte. Nun, hier kommt schon mal die Erklärung: Active Listening ist mehr als nur so zu tun, als würde man...
"Wer einen Stein ins Wasser wirft, verändert das Meer!"
Blaise Pascal (1623-1662)
"If you can't change it, change your attitude."
"Progress is impossible without change, and those who cannot change their minds cannot change anything."
"There is nothing permanent except change."
"The secret of change is to focus all of your energy, not on fighting the old, but to on building the new."
"The measure of intelligence is the ability to change."
"Change is the hardest at the beginning, messiest in the middle and best at the end."
"Stop looking for happiness in the same place you lost it."
"If you change the way you look at things, the things you look at change."
"Change can be scary, but you know what's scarier? Allowing Fear to stop you from Growing, Evolving and Progressing."
"Change begins at the end of your comfort zone."
Drop me a line!
If you have a question or would like to know more about the right service for your specific situation, just drop me a line. I'd be happy to advise you!